Trouble
By Selma Garuda - June 27, 2017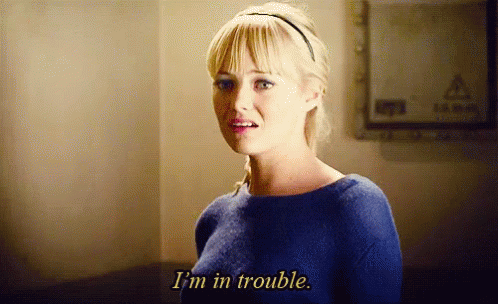 Hey guys, kita kedatangan guest star yang sangat menarik hari ini. Tidak ada satupun orang yang tidak merasa familiar akannya. Karena guest star yang satu ini benar-benar special. Like mine, dia juga bisa merubah hidupmu dalam waktu yang sesingkat-singkatnya.
It's seems like; Halo 'trouble', are u fvcking kidding me?
Let me ask you. Apakah hal ini pernah terlintas di fikiranmu?
Bagaimana rasanya menjadi 'trouble' itu sendiri? Problems? Yang bahkan semua orang menghindarinya. Tidak ada satuorangpun yang menginginkannya, right?
But nyatanya, guys, apakah kalian sadar, bahwa ternyata, 'trouble' sendiri adalah sebuah something we need.
Kita butuh some of trouble, agar kita bisa menjadi pribadi yang lebih dewasa. Agar kita bisa berevaluasi, agar we are grow up to be the better version for each of us.
Dan itu membuatku berfikir bahwa ternyata, 'trouble' sendiri bisa membuat hidup kita menjadi berwarna. Tidak flat. Tidak monoton. Tergantung bagaimana kita menyikapinya.
Seperti one of the song lyric from Belle and Sebastian - The Boy with The Arab Strap
'Color my life with the chaos of trouble'
Or from Lenka - 'Trouble is a Friend?"
It's seems like; Trouble : See u later on the next level, kid.
But it's okay, Trouble, akupun tidak sabar untuk bertemu dengan 'better version of me'.